Apprenticeships
Apprenticeships, also sometimes referred to as "earn & learn" careers, are fairly simple - a person works full-time and gets paid, and also takes classes related to their job duties. While they're working, apprentices receive OJT (On the Job Training) where they are rotated through different processes in their workplace. An apprenticeship is a minimum of 2000 hours OJT (one year of work) but most apprenticeships are in the two to four year range. For instance, a machinist apprenticeship is typically 8000 hours (4 years) of OJT. They are required to be in a class (or classes) that meet for 144 hours (or more) each year during the term of their apprenticeship.
Below are companies in the Bay Area that have MANUFACTURING apprenticeship programs. If you know of one that is missing, please
let us know
.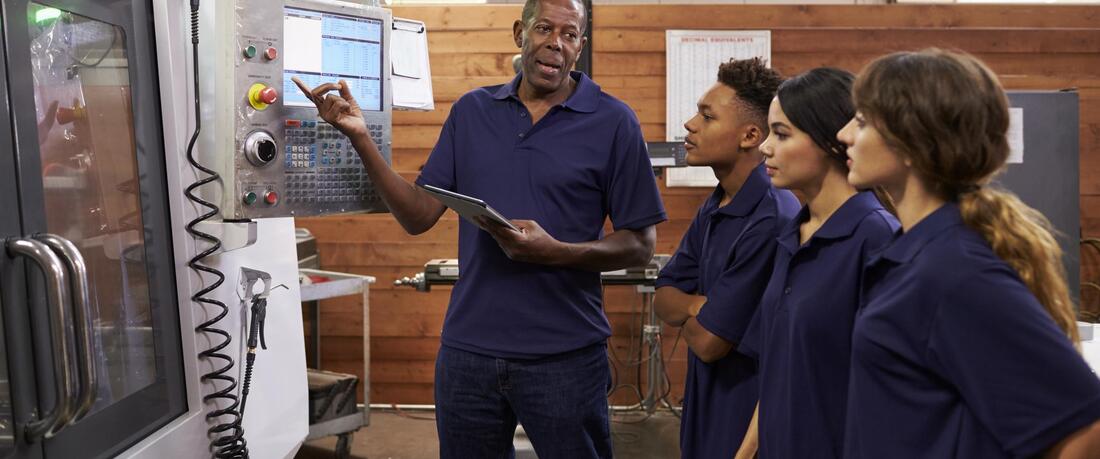 ---
NEWS
(2020-05-05) The Bay Area has funded a new position called Regional Director - Apprenticeship. This position starts 7/1/2020 and is funded by SWP (Strong Workforce Program). The fiscal agent is DVC and we will be looking soon for someone to fill this position. More details
here
.
Mark Martin
&
Beth Arman
will be managing this grant.
---
| | |
| --- | --- |
| Machining | Industrial Maintenance |