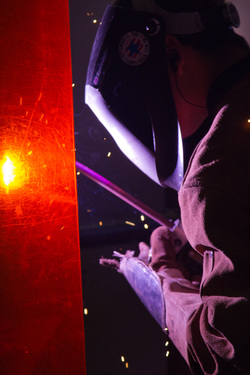 There are over 200,000 manufacturing jobs in the Bay Area, encompassing a wide range of careers -- including industrial maintenance, machining, welding, HVAC, electronics, and many others. With good pay, benefits, and opportunities for advancement, it's an excellent career for those with the right training and motivation.
Our goal is to help both job-seekers and manufacturing companies. If a job-seeker, we want to help you find a great career in manufacturing, or if you need the education to get that job, to find a community college that can provide you the training.
If you represent a manufacturing company, we want to connect you with community college and apprenticeship programs in the region so you can find the skilled employees you need to be successful.

SIGN UP for our newsletter to get more information about educational programs, career fairs, job openings, and much more.
---
---
Bay Area Community Colleges
There are 28 community colleges in the Bay Area. See map below. For a list of the manufacturing, and manufacturing-related, programs at each college, go to the
Education
section of our site.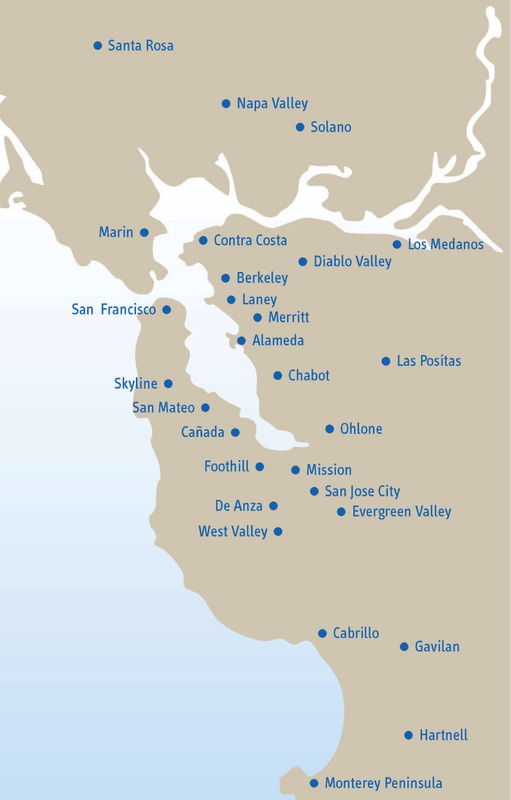 ---
​Bay Area K-12 Career Education (CE) Programs
There are numerous
schools
in the Bay Area that offer manufacturing, skilled trades, and/or engineering related classes. Of course, we need to grow the number of schools that have these types of hands-on program. More educators and community members are becoming aware of the importance these programs play, not just in preparing students for these careers, but just as important, offering students a different type of hands-on / tactile education that will be of benefit no matter what career they enter.